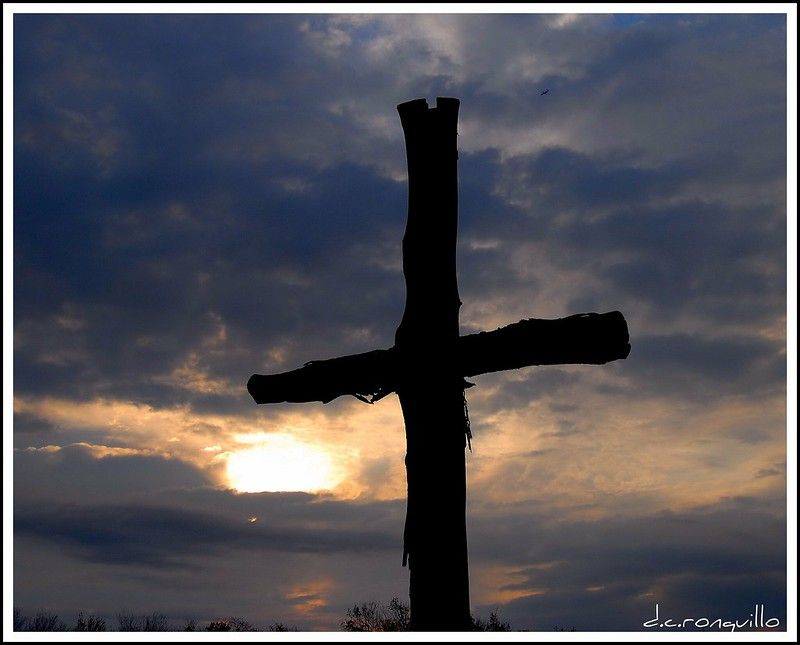 Rugged Cross
I grew up in the church. As a kid we went almost every Sunday, prayed at Sunday dinner with the grandparents, and I was confirmed in my parent's denomination. I knew the Bible stories and basic theology. I love the Lord, and believe in His life, death, resurrection, and His atoning authority. But I knew there was more. I was missing that fellowship of believers.
In my mid to late twenties I met Bob (not his name) at a new church I was attending. He invited me to his men's small group. I thought it would be interesting to meet with a bunch of other Christian men and discuss and do Bible study. I was right, but it was much more.
I started attending the meetings, which at first were every other Friday at a local restaurant before work. Everyone would order breakfast, then we would pray, discuss a topic, and then everyone that wanted had a chance to speak. This is where things got interesting.
These guys attended the same church, and knew each other for a long time. They trusted each other, and they shared what was on their hearts.
Their sins.
Their fears.
Their joys, and their sorrows.
It was amazingly powerful. For the first time I saw men being vulnerable and blatantly honest about what was going on in their lives. When it came around to my turn to talk at first I was scared, fearing judgement or condemnation. But I received none of that. I received compassion, understanding, and importantly, prayer.
Our group moved to a more private location when we realized that we were discussing serious and private topics that people in the restaurant could inadvertently overhear. This allowed us to go even deeper.
Over the years our group grew and eventually split into smaller groups that allowed more time to share. I looked forward to those meetings every time they were coming up, because I knew that I had a safe space to share everything that was going on, and receive prayer and wise council from men I knew I could trust.
That is one of the reasons why I write this blog. I want to help and encourage other Christian men to form small groups that help them grow in their faith, and talk about things they can't talk about with their co-workers, neighbors, or sometimes even their wives and girlfriends. In a perfect world we should be able to discuss anything, but we live in a fallen world where people get hurt, and not everyone has the background to understand what we are going through.
It is my prayer that this blog encourages you to step out of your comfort zone and find trustworthy Christian brothers to stand with you in your effort to imitate Christ.
Iron sharpens iron, and one man sharpens another. (Pr 27:17)
---
---
Date
August 14, 2022
---
---